Tool Engineering
Tool Engineering
Tool Design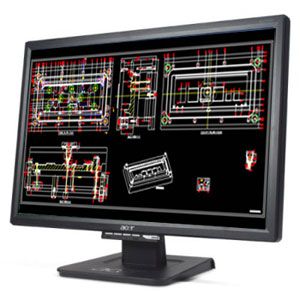 We offer complete Tool Engineering service for Sheet Metal, Plastic, Die Casting, Forging and Automation products. We always starve hard to meet customer stated and implied need for tool engineering services.
We do design and develop the tools according to customer requirements. The word "tooling" refers to the hardware necessary to produce a particular product. A considerable amount of tooling is the result of work performed by the tool designer and tool manufacturer. Tooling consists of a vast array of cutting devices, jigs, fixtures, dies, gauges, etc. used in normal production. The type of production will determine to a large extent the type of tooling. The most common classification of types of tooling is as follows:
Cutting tools, such as drills, reamers, milling cutters, broaches, and taps
Jigs and fixtures of guiding the tool and holding the work piece
Gauges and measuring instruments
Sheet-metal press working dies for all types of sheet-metal fabrication
Dies for plastic molding, die casting, permanent molding, and investment casting
Forging dies for hot and cold forging, upsetting, extrusion and cold finishing.
Tool Design is a specialized phase of tool engineering. Tool-design functions are performed by a tool-design specialist who devotes his entire working time to tool design. Tool Designer uses the latest CAD/CAM/CAE tools for design and analysis of tools before the design is released for manufacturing thus it helps in cost cutting and improve the quality of tools.
Our tool designer is commonly a specialist in one or perhaps two of the above types of tooling. For example, a designer of injection molds for plastics usually has little to do with the design of metal-cutting tools. On the other hand, a designer of cutting tools should be knowledgeable in jig and fixture design because of the close relationship between cutting tools and jigs and fixtures.
Our basic task during the tool design project is to provide drawings of a tool or set of tools to produce the work piece. We are provided with a blueprint of the work piece to be manufactured, the name and specifications of the machine to produce the work piece, and the number of work pieces required. Our Tool design and manufacturing are based on the quantity of parts to be produced and are made as economically as possible for the required service. Our Tools are made as easy and safe to operate; it should also look practical and attractive, but it certainly should not have unnecessary elaborate trimmings or needless complexity. The latter point is very important, since even experienced designers sometimes let their enthusiasm for fine mechanisms lead them to develop excellent tools that are not practical from the standpoint of cost. Of course, striving to obtain economy may be overdone, and unsatisfactory tools produced. It is a question of good judgment based on experience. In order to complete our task as tool designer we produce a complete set of drawings showing
an assembly drawing,
one or more subassemblies, if the design is complex,
a detail drawing of each part,
a complete list of parts needed to make the tool. These are handed to the toolmakers, whose task it is to make the tools.