Tool Engineering
TOOL MAKING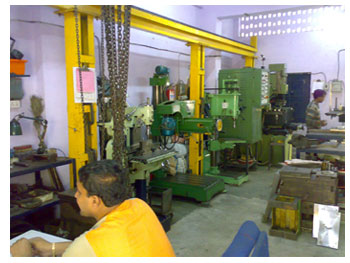 In our Tool Room division we have the dedicated team for Sheet metal Press Tools, Jigs and Fixtures, inspection gauges, forging tools and a separate team for Plastic Moulds and Die Casting Dies. Both the teams perform the individual task to develop the international quality tools and moulds as per the customer requirements. We use latest manufacturing Technology for developing these tools.
Our Tooling division teams are specialized in developing the Progressive dies where the production quantities are more and quality requirements are higher. We also develops the compound dies, combination dies, Draw Dies and Forming dies apart from the Simple tooling like Blanking, Piercing, Punching, bending and Notching Tools as per customer requirement and specification of Presses where the parts is to be manufactured. We develop the Welding Fixture, Assembly Fixture, Drill jig, Reaming Jig and inspection gauges. This division is specialized in automation and tooling where the specific operation is to be performed.
Our Moulding Division carries out the work to make the moulds as per customers requirement. They are specialized in developing Plastic injection moulds, blow moulds, Die Casting Dies and Forging Dies. In Plastic injection moulds it may be two plate mould, three plate mould, Hot Runner Mould. We also develop the hot chamber die casting dies, cold chamber die casting dies, sand casting and investment casting dies as per customer specification.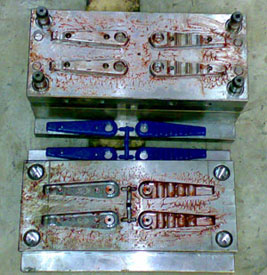 We are having strong vendor base for different production process and the final and critical inspections are carried out by Quality assurance department. These vendors are trained for our quality requirement. They are highly experienced and quality conscious in their scope of work. We use latest technology like CNC milling, CNC sparking, CNC wire cut in addition to the conventional machine to complete the dies.
All the tools and Moulds are trialed for pre production before handing over to customer for production. Trial may be carried out at our premises or as suggested by customer depends on requirements.